Reduce clutter and share the power
Sette Q is the center of your charging world, replacing the array of charging cables cluttering up your desk, coffee table, or night stand. 
Charge your phone and earbuds wirelessly at the same time by simply placing them down on Sette Q. 
For device-heavy households, Sette Q serves as a central charging station in the living room, kitchen, or home office. 
Supports wireless charging for Qi-certified devices from major manufacturers including Apple, Samsung, Google, and Sony, as well as wireless charging cases for AirPods, Pixel Buds, and Galaxy Buds.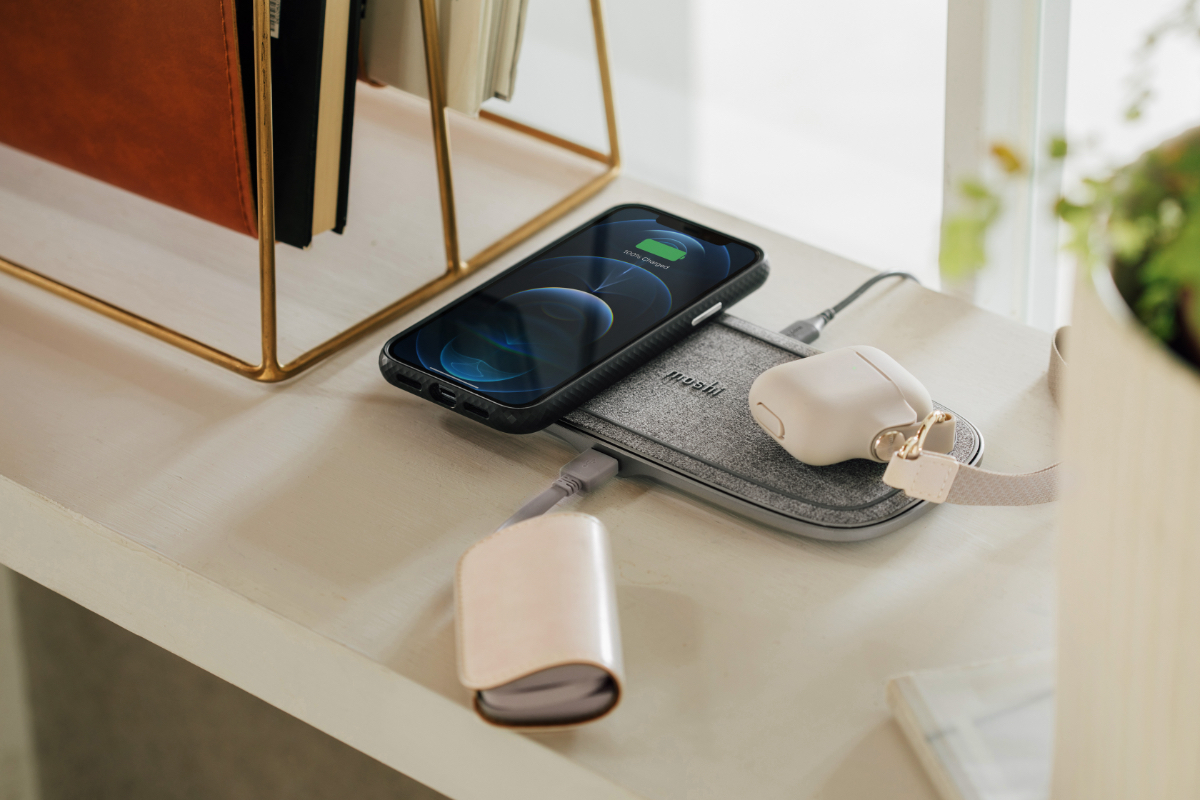 Designed for ultimate charging efficiency
Moshi's proprietary Q-coil™ module is the secret to delivering the best wireless charge possible. Inside, a high-density ferrite sheet maximizes the amount of charging power directed towards the receiving device, allowing Sette Q to charge through cases up to 5 mm thick. 
On top of this, the high-purity copper coil maximizes charging efficiency and increases the size of the usable charging area. 
The module is carefully constructed, with extensive testing at each stage of the manufacturing process to ensure maximum quality and performance.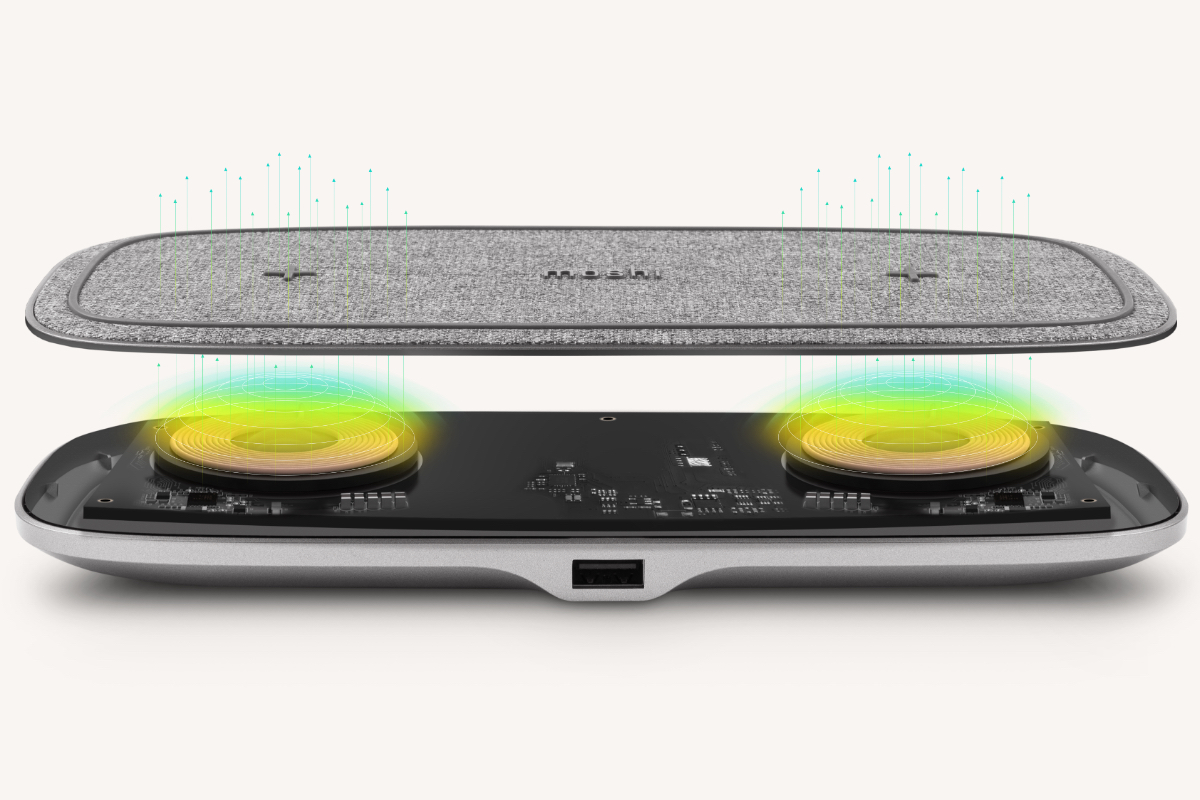 Charge an additional wired device
Still have a smartwatch, headphones, or portable battery which can only be charged with a cable? Hidden discreetly at the back of Sette Q is a 5 W USB-A port capable of charging any device with a cable. 
Got an Apple Watch? Pair Sette Q with our Flekto compact Apple Watch charger to create a complete wireless charging station.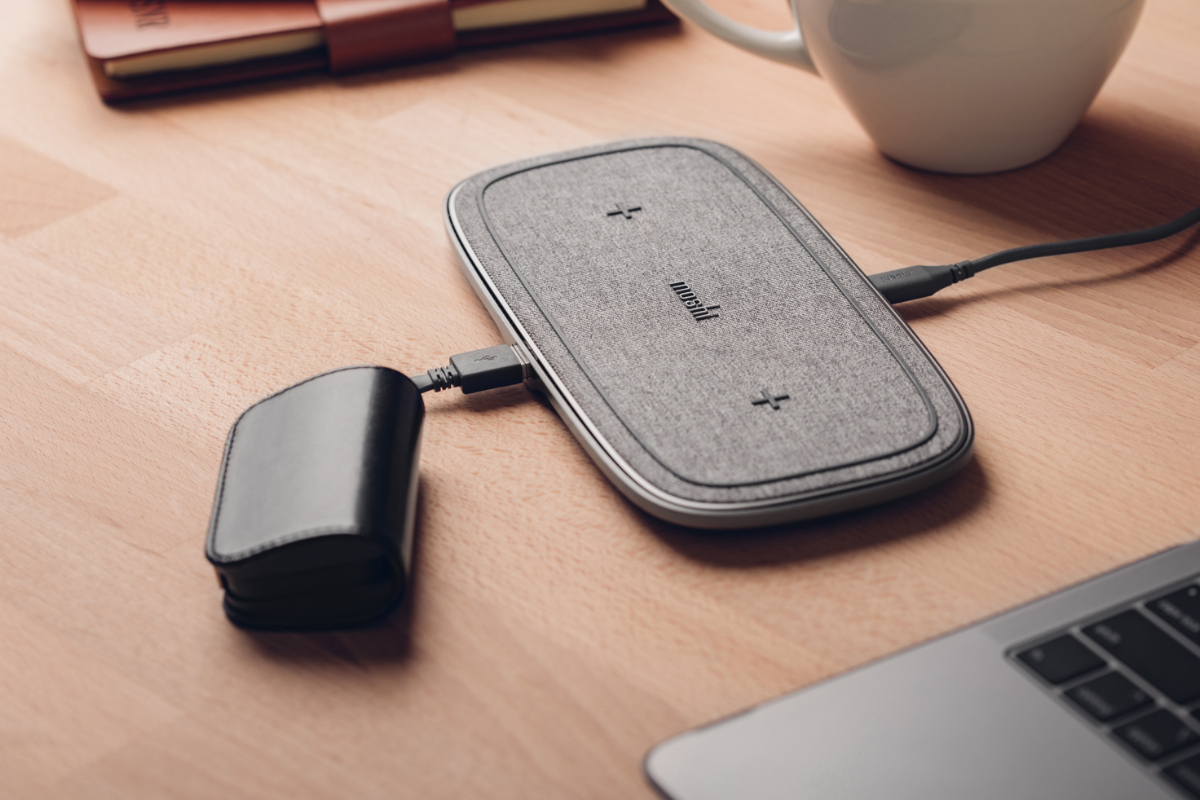 Sette Q is encased in a beautiful fabric exterior, with a soft and minimalist texture that blends effortlessly into any room or workspace. 
On top, a non-slip surface ring and accents hold devices securely in place to ensure they stay optimally positioned over the charging coils.