MAGNETIC, COMPACT FOLDING DESIGN
Sleek portability to travel light
This magnetic, compact Apple Watch charging stand folds completely flat and is portable enough to take anywhere; whether you're in the office or on a trip, you can easily fit it in your purse, bag, or pocket. 
The magnetic array within the charger is strong enough to hold your watch upright in both landscape and portrait modes.
Compatible with all Apple Watch models
Flekto has been MFi certified to ensure quality and reliability, meaning it is guaranteed to work with all Apple Watch series, sizes, and band styles, no matter what model you own.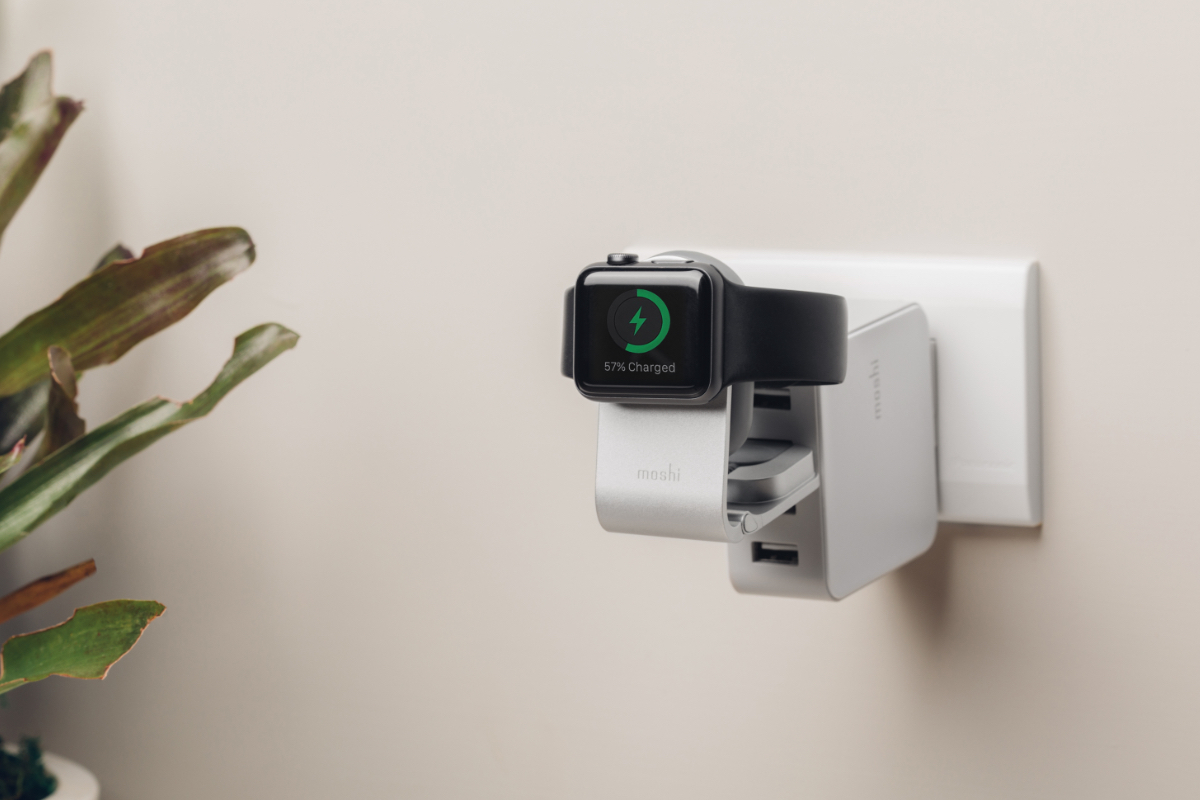 Versatile, tangle-free charging
For your convenience, the versatile built-in USB-A cable easily connects to any USB port for desktop chargers, wall chargers, and laptops from any angle. 
It can also be tucked away when not in use, eliminating tangles and damage for hassle-free transport and a clutter-free bag.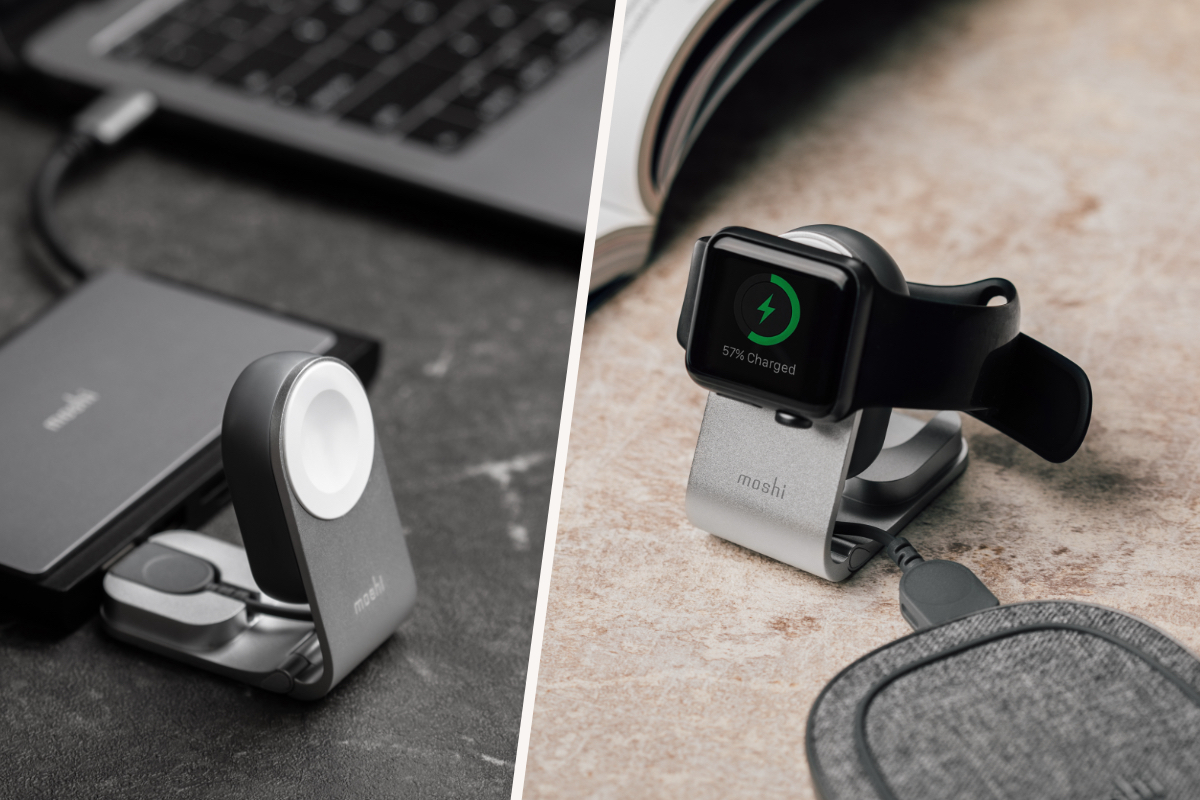 0 TO 75 DEGREE ADJUSTABLE VIEWING
Flekto rotates through a full 75 degrees to give you the optimal Nightstand Mode angle. 
While your bedside table is where you'll probably make the most use of Nightstand Mode, you can also use Flekto while traveling where there's no clock provided, or in place of traditional hotel clocks that give off too much light.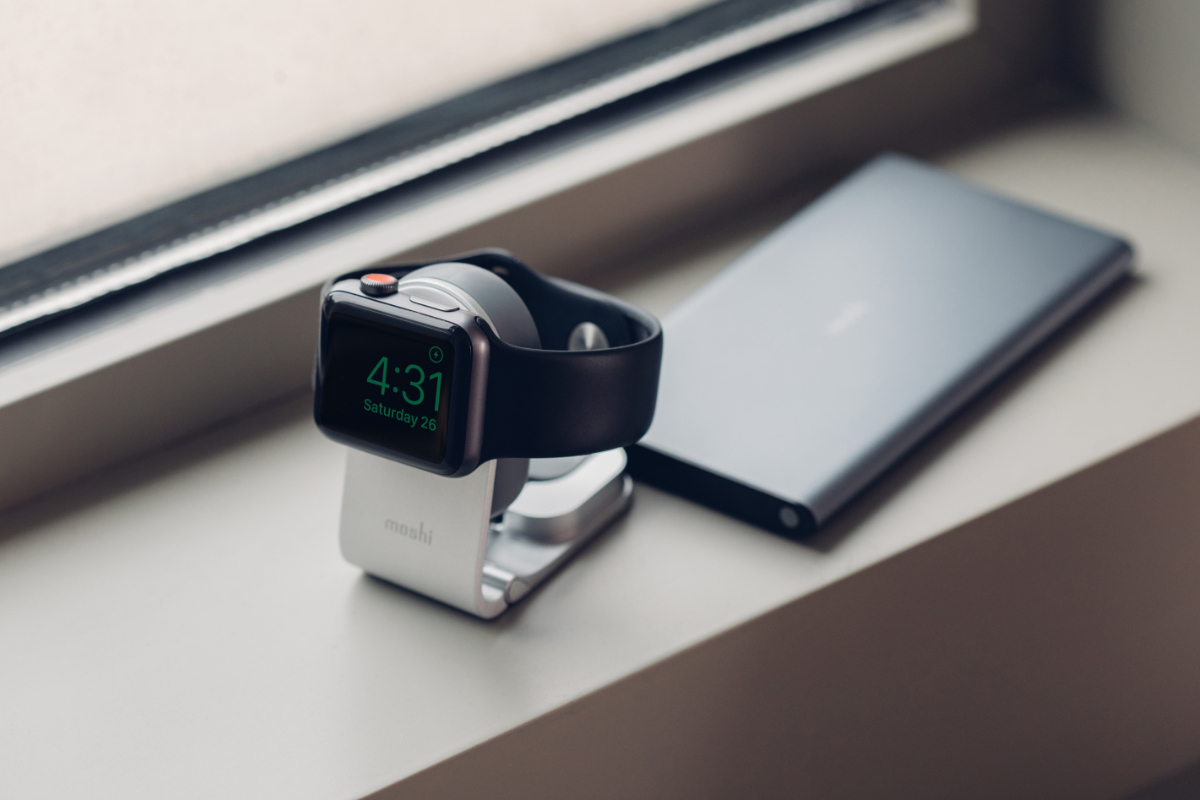 Carefully selected materials for durability
Flekto's design features a large base designed to keep your watch stable and avoid unexpected accidents, unlike the standard Apple Watch charger, which lacks a rubberized base and is more prone to slipping. 
It also has an aluminum hinge and arm to protect internal components for added durability.