Description

10,000 mAh CAPACITY WITH ADVANCED BATTERY TECHNOLOGY
All-day charging anywhere you need it
Despite its compact size, IonGo 10K Duo packs a high-capacity 10,000 mAh battery with enough power to charge a smartphone up to 3 times. 
Advanced battery technology and smart software algorithms efficiently manage charging cycles to maximize battery life, while low internal resistance and low self-discharge mean IonGo 10K Duo can hold its charge for up to 30 months.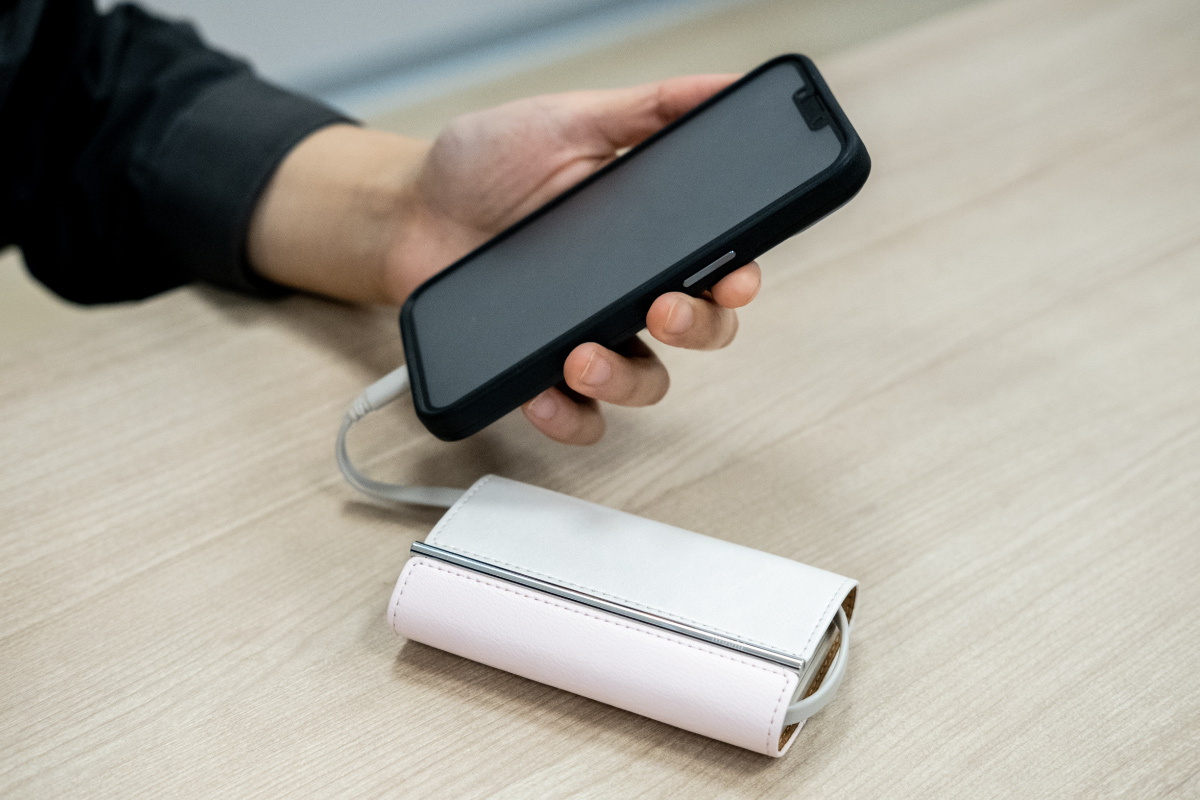 BUILT-IN USB-C AND LIGHTNING CABLES
Extra charging cables are easy to lose, forget, or damage, so we built them right into IonGo 10K Duo for a complete charging solution in a single, compact package. 
An MFi-certified Lightning cable works with any iPhone or iPad device that has a Lightning port, while the USB-C cable charges Android smartphones, earbuds, Nintendo Switch, and many others. 
There's even a USB-A port for charging a third device with your own cable.

More than 2x faster than standard chargers
Don't be caught in a rush and low on power. Charge a single Lightning or USB-C device at up to 20 W, which is more than double the output of many standard phone chargers and enough to charge an iPhone 13 from zero to 50% in 30 minutes.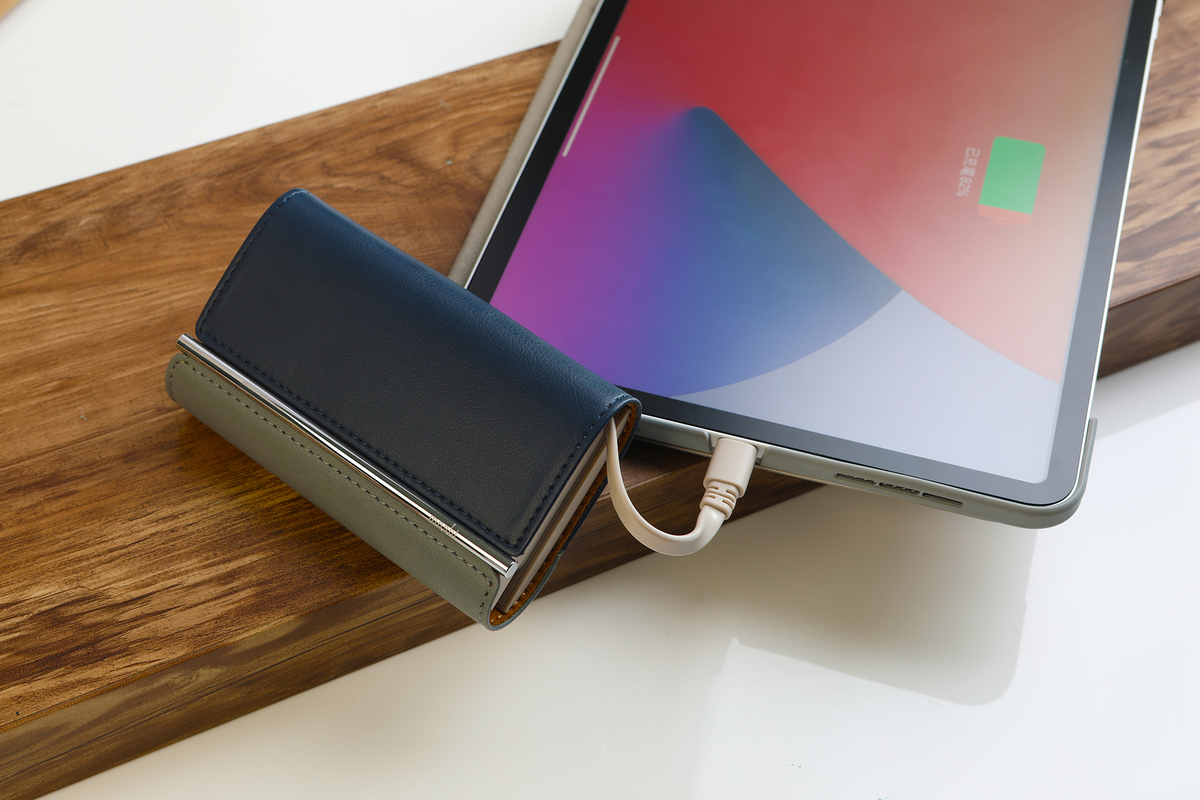 SMARTSENSE™ CHARGING TECHNOLOGY
The power doesn't stop, even at the end of a long day. Moshi's proprietary SmartSense™ charging technology allows you to simultaneously recharge the internal battery using the USB-C cable while still charging other devices via Lightning and USB-A.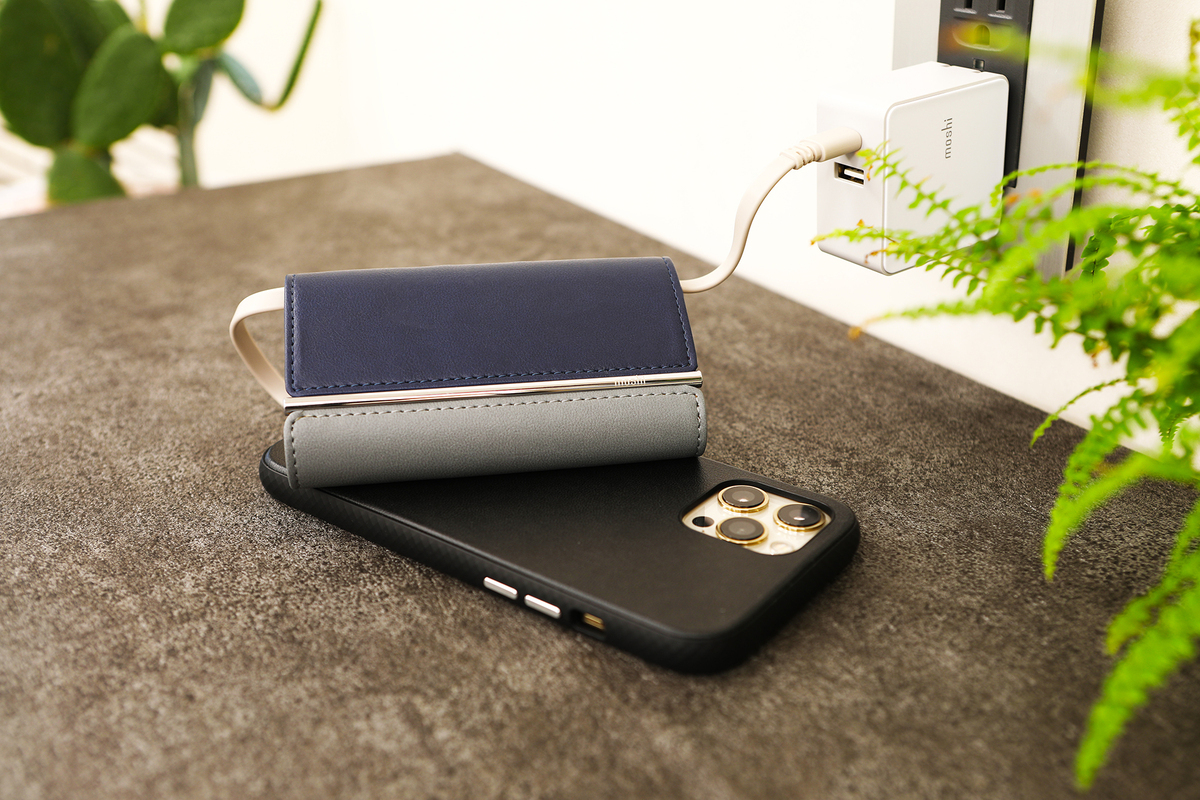 COMPACT SIZE WITH PREMIUM VEGAN LEATHER CASING
IonGo 10K Duo is encased in luxurious premium vegan leather, which is not only stylish and elegant, but also endures bumps and scratches. 
A magnetic closure keeps the built-in cables neatly concealed to prevent tangles and damage, so you can slip IonGo 10K Duo effortlessly into a pocket, bag, or backpack for ultimate portability.