Lounge Q charges your phone while keeping it in plain view so you don't miss important calls or notifications. Works in portrait or landscape mode for charging while working or while watching videos.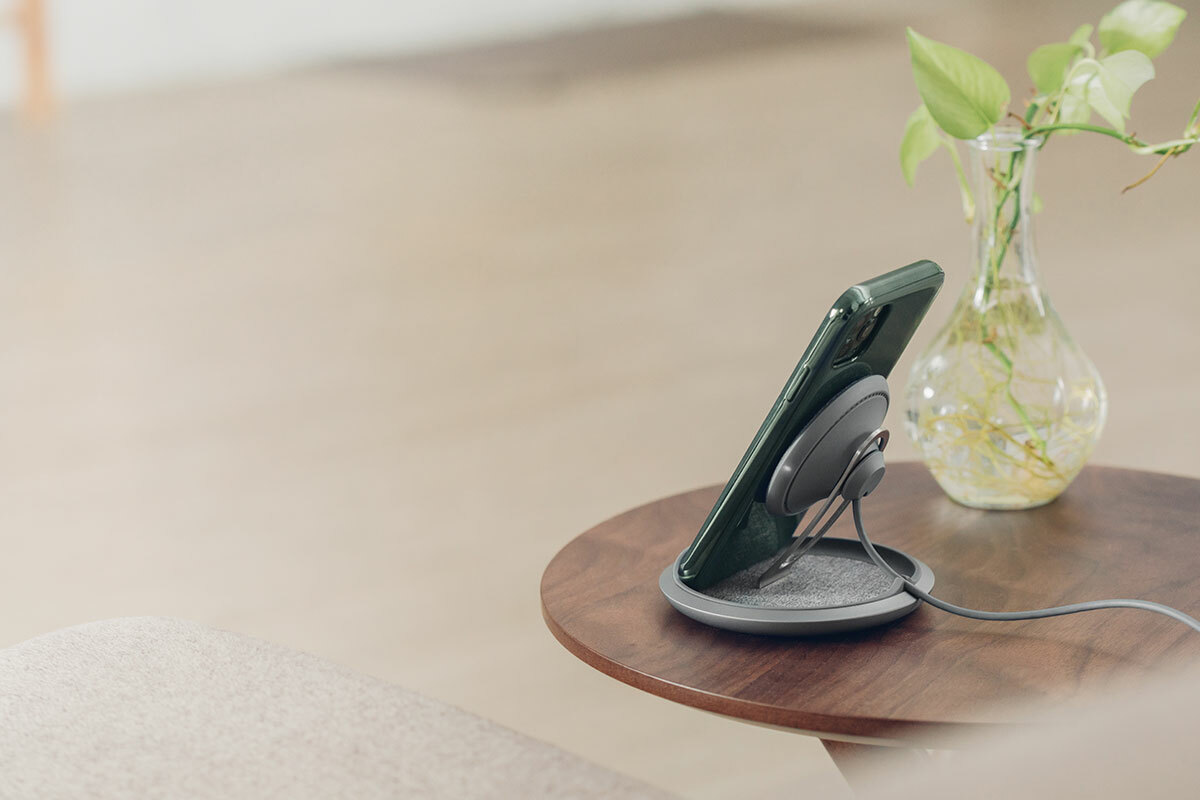 Perfect fit for any phone
Unlike a fixed-coil charging stand, Lounge Q features adjustable rails that let you position the charger to accommodate any device size for optimal efficiency.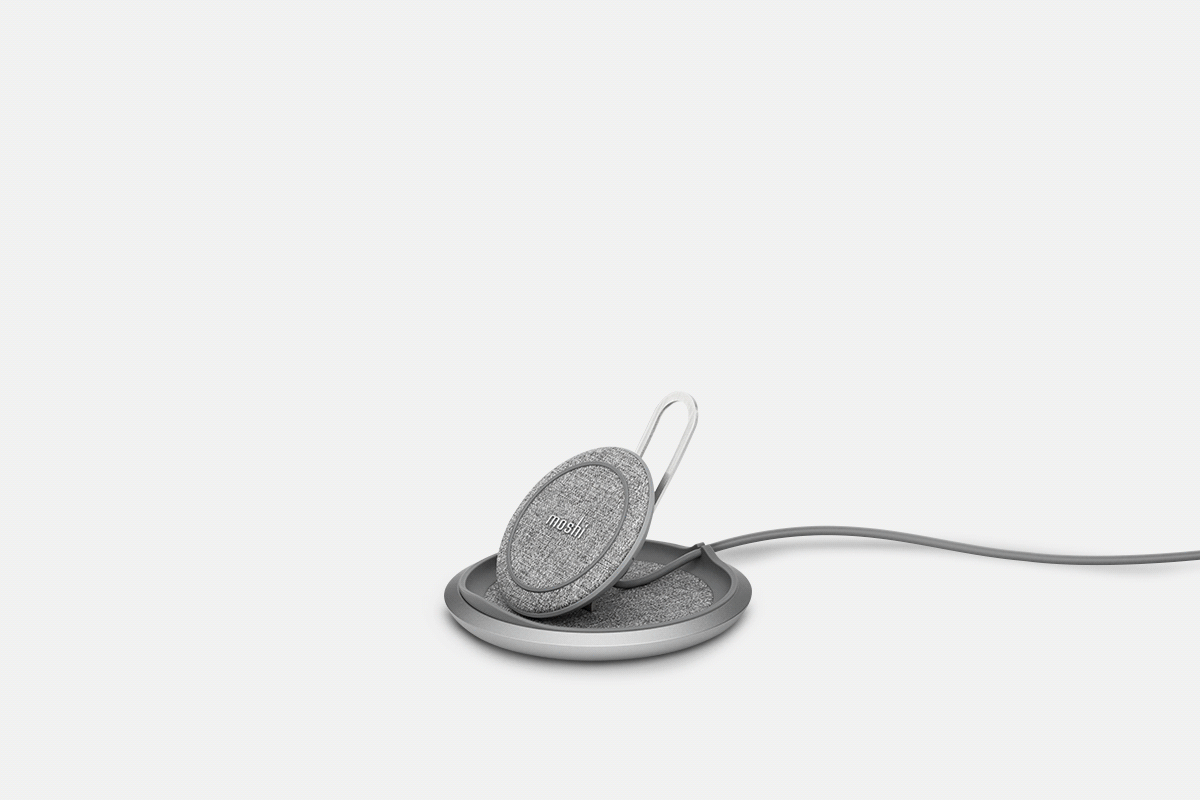 Lounge Q is certified by the Wireless Power Consortium for interoperability and supports the Qi extended power profile (EPP) for even faster charging of smartphones including iPhone (7.5 W), Samsung (9 W), Google Pixel (12 W), and more.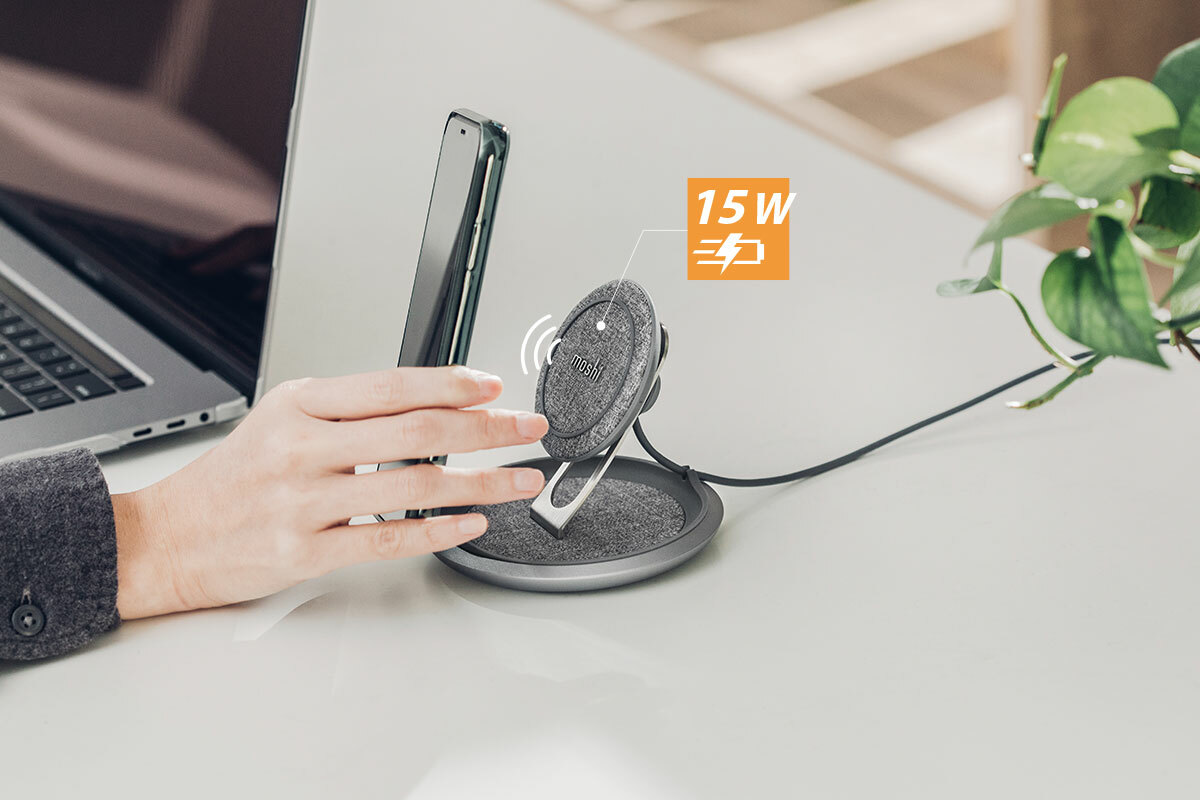 Our innovative Q-coil design features a ferrite sheet that is thicker than the competition, allowing for wireless charging even through cases up to 5 mm thick.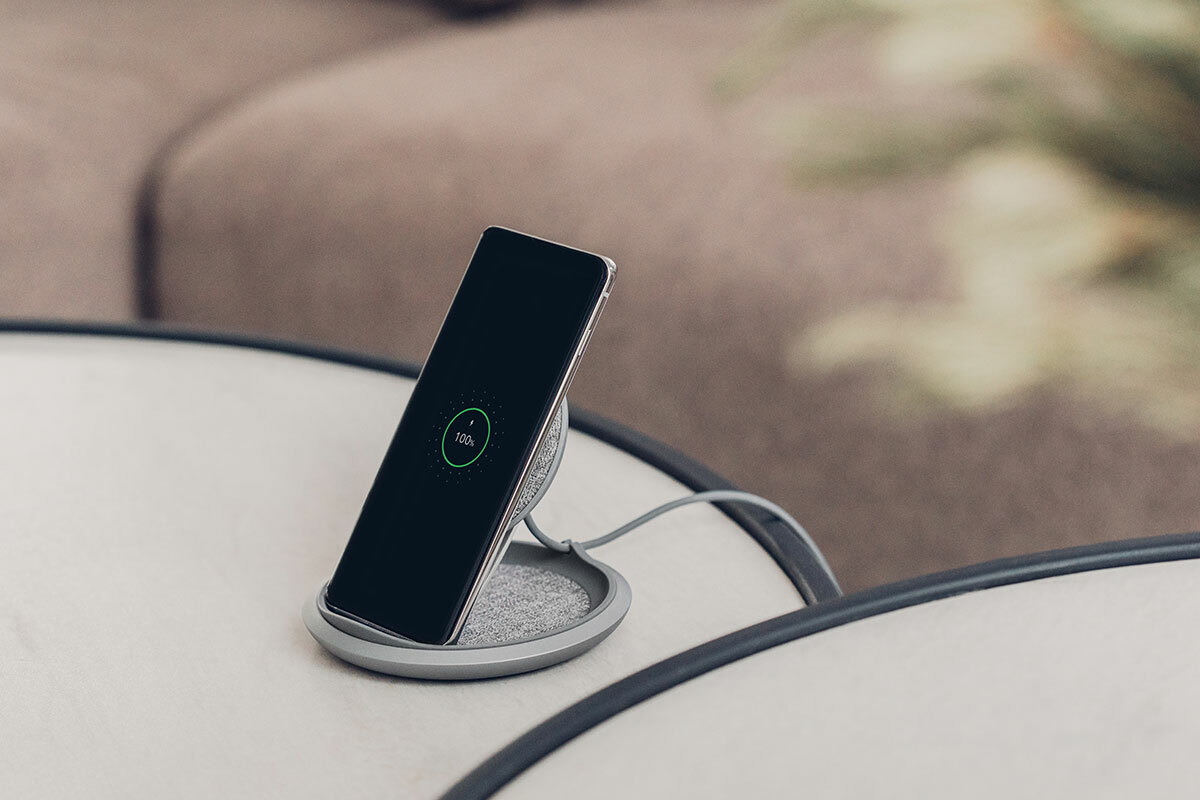 The epitome of form and function
Lounge Q features adjustable stainless steel rails to help you get the perfect fit for your phone in landscape or portrait mode, while the soft and stylish microfiber pad with non-slip silicone ring holds your phone securely in place while charging.

Our proprietary Q-coil module offers superior efficiency and allows Lounge Q to transmit power through cases up to 5 mm thick.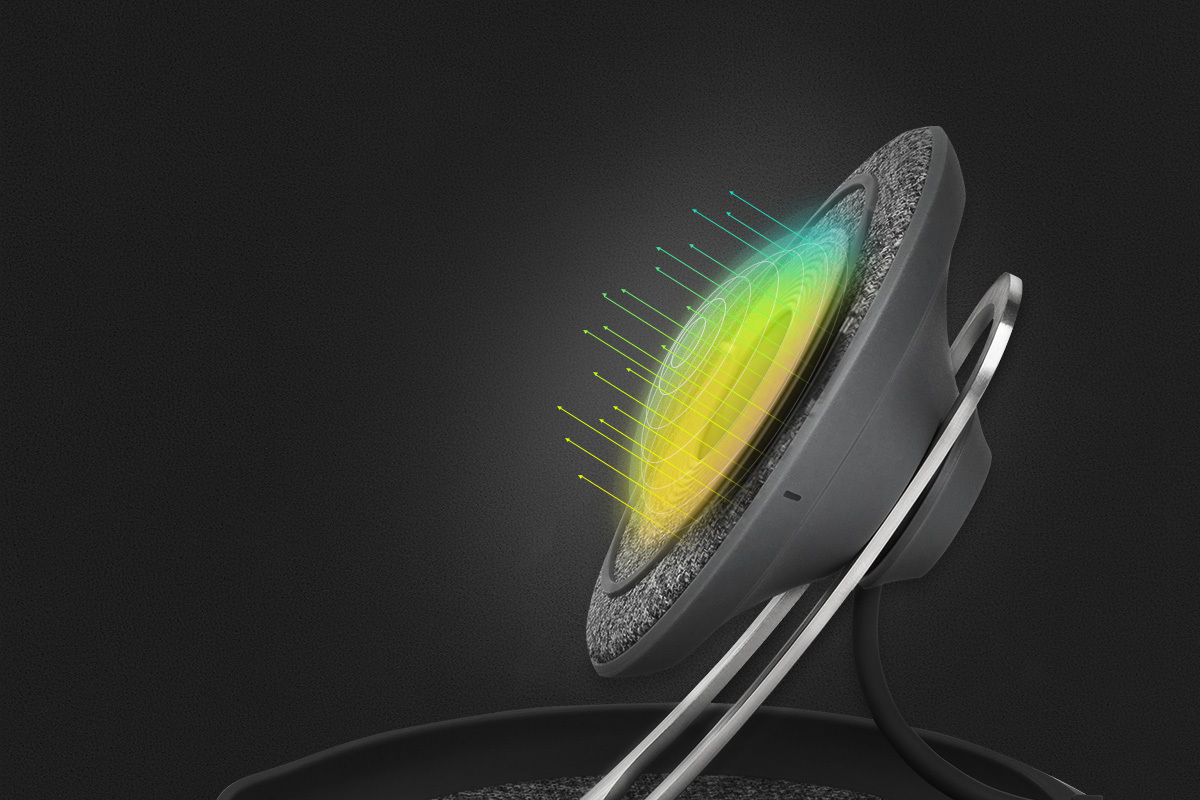 The soft textured top cushions your phone without damaging the surface of your device.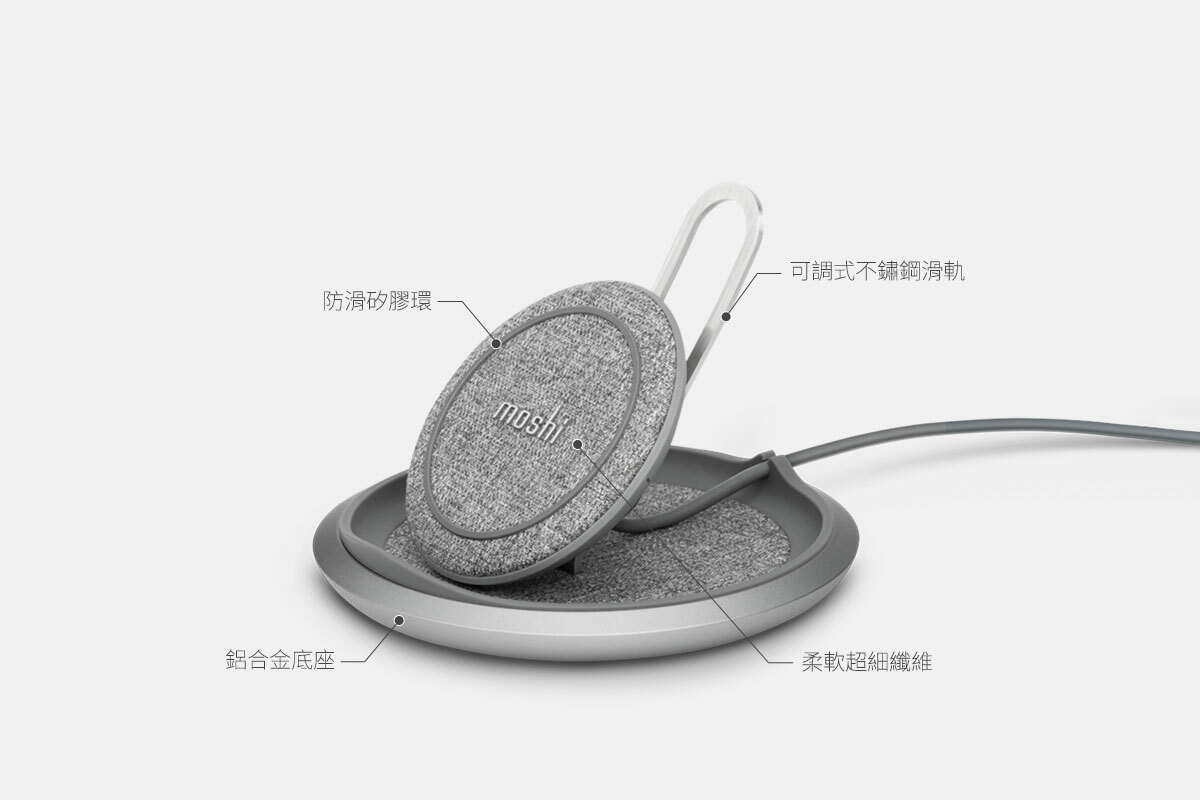 See your phone's charging status at a quick glance thanks to Lounge Q's Smart LED.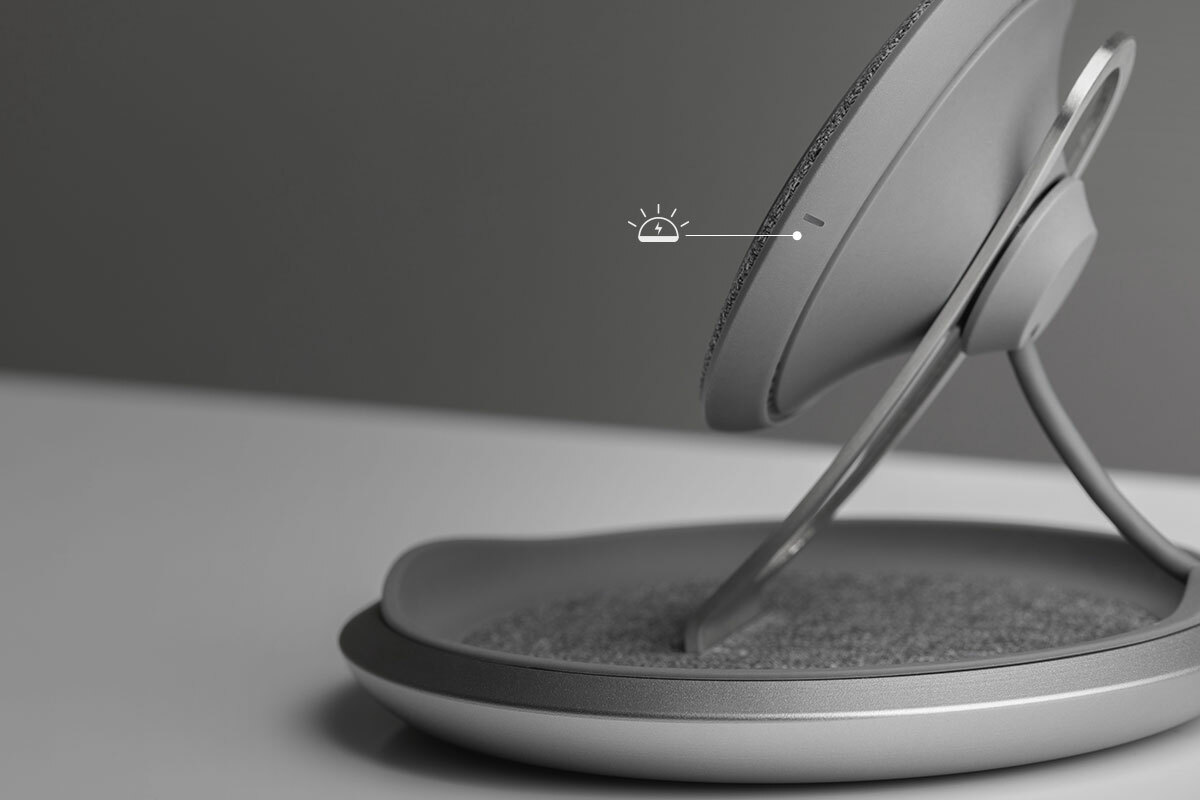 An integrated 4-foot (1.2 m) cable makes Lounge Q the perfect charger for any stylish desktop, nightstand, or workstation.