Description

STORAGE COMPARTMENT
Carry your laptop and more
This slim sleeve can fit laptops up to 14 inches and has a storage compartment for adapters and cables. Whether you're working from home or on the go, Muse can store all your laptop's essentials.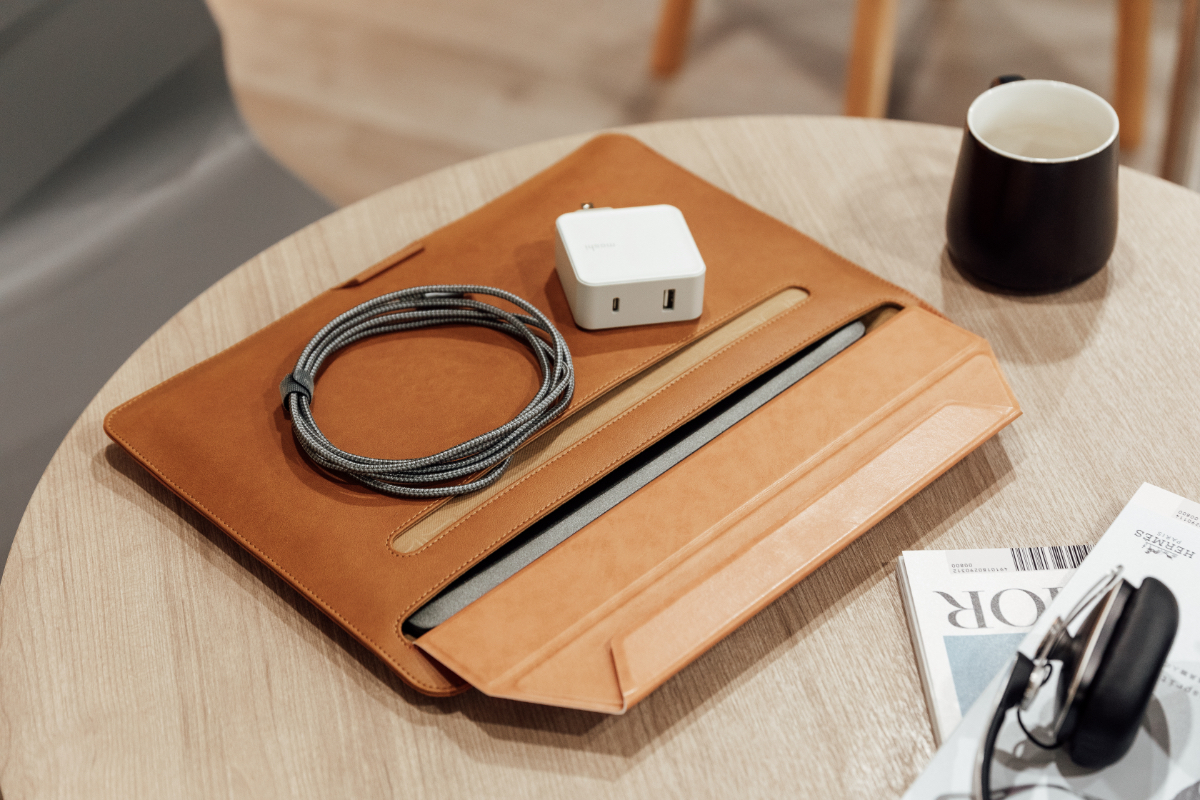 15-DEGREE CONVERTIBLE STAND
Maximum comfort while typing
Muse folds into an elevated 15-degree stand in seconds. The ergonomic design reduces wrist strain for optimal comfort when typing, working, and browsing the web, while also maximizing airflow to keep your device cool.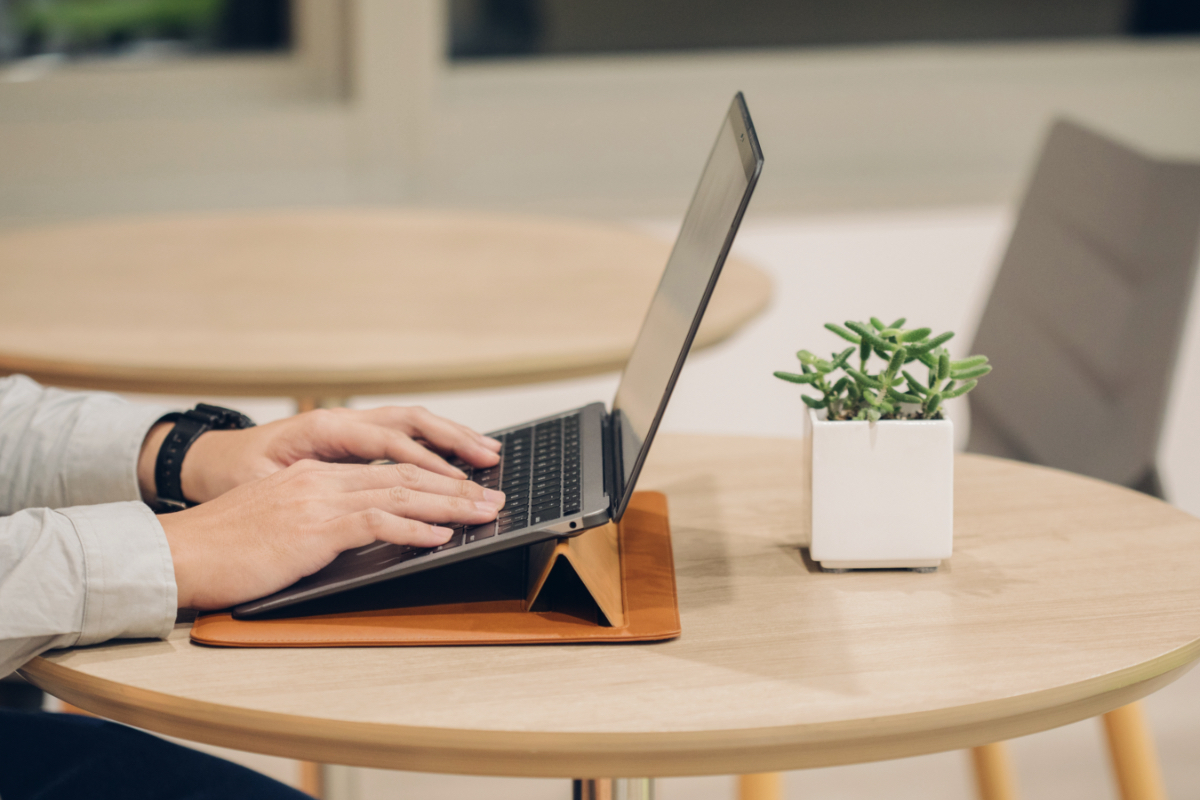 For your peace of mind, the SlipGrip™ opening prevents your laptop from accidentally dropping out of the sleeve and causing expensive damage.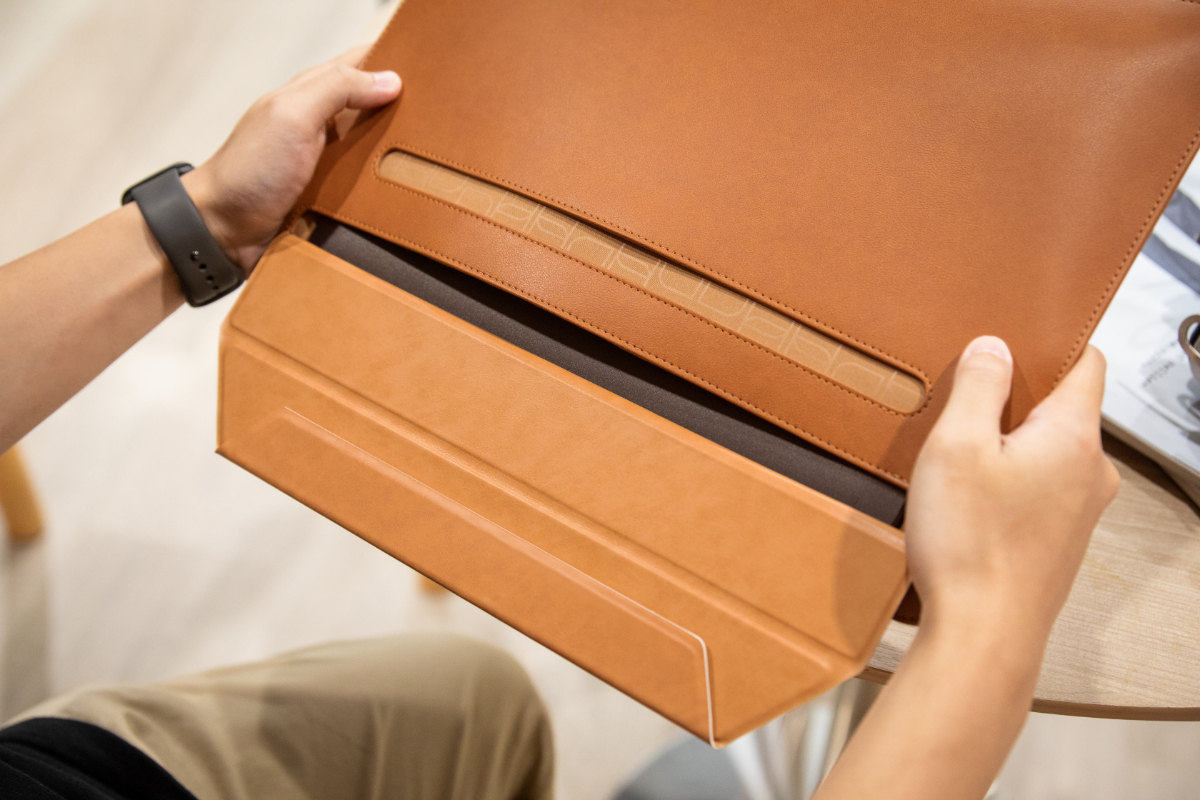 ZIPPER-LESS, MAGNETIC DESIGN
Eliminate chances of scratching
Muse's zipper-less, magnetic closure gives you convenient access to your laptop without scratching its pristine finish. Inside, a soft Terahedron™ microfiber inner lining cradles and cleans your device as you slide it in and out.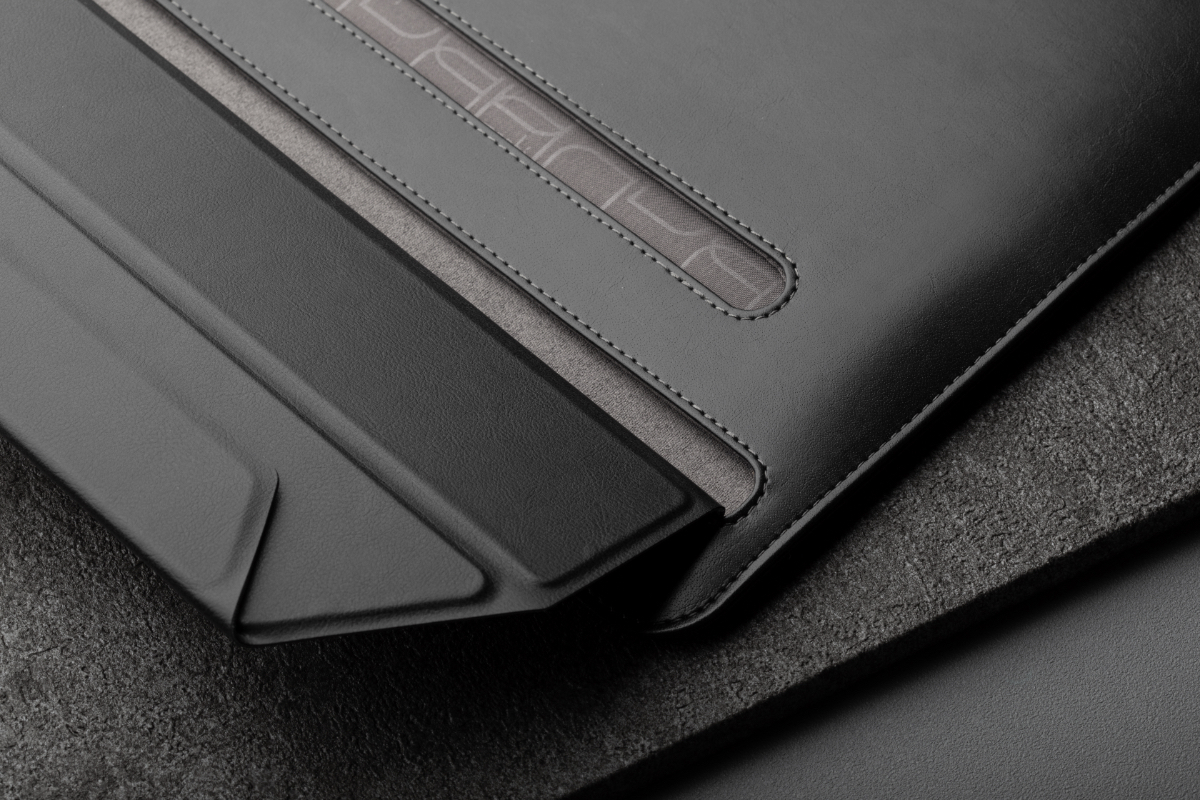 HAND-CRAFTED FROM VEGAN LEATHER
Premium feel, durable material
Crafted from premium vegan leather with a weather-resistant coating, Muse not only provides a refined and elegant look, but also protects your laptop against the elements.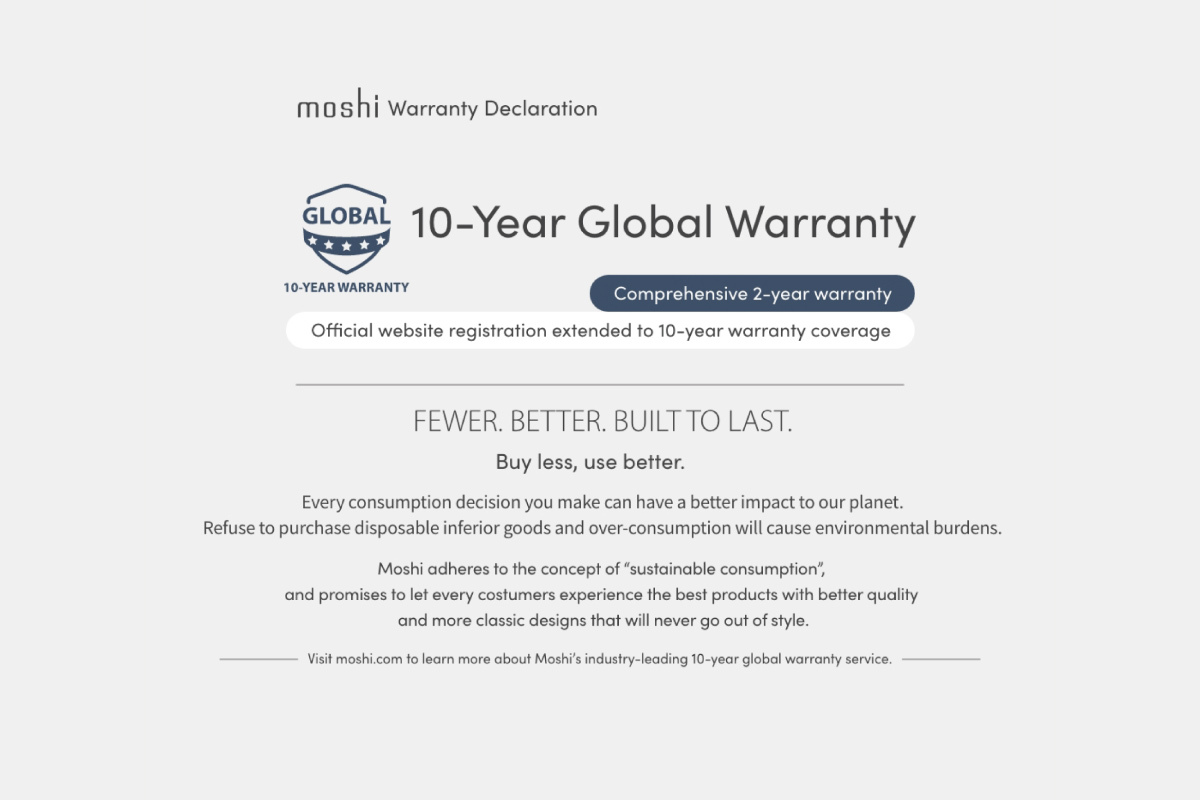 Customer Reviews
{{'product.product_review.no_review' | translate}}